2016 Mission Banquet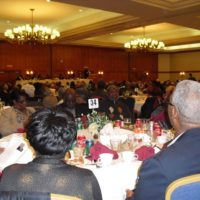 2016 marked the 30th Philadelphia Baptist Association annual Mission Banquet, held October 22nd at the Crowne Plaza, Valley Forge.  This year we honored 21 clergypersons who were nominated by their congregations, clergy with a demonstrated passion for mission within the church, community and the world.  Twenty six churches from across the greater PBA family gathered to recognize, celebrate and fellowship together.
The day's message was brought by Dr. James McJunkin, Executive Minister, touching on the day's theme of "Grasping the Width, Height and Depth of Christ's Love" taken from Ephesians 3:10-19.