Mission Banquet 2019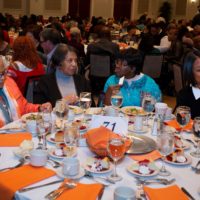 The 33rd Annual PBA Mission Banquet will be held on Saturday, October 26, 2019.   The event will be held at The Drexelbrook in Drexel Hill, PA (4700 Drexelbrook Drive) from 11:30 AM to 3:00 PM.
This year we are saying thank you to persons who provide outstanding support for the work of church administration; Trustees, church administration staff persons, associate ministers, assistants to the pastor, assistant ministers (full time staff positions), treasurers, facilities management staff or project managers, etc.
Donations for luncheon tickets are $40.00 per person.  We invite you to attend and help us honor the 2019 award recipients.  To download a registration form click here.  The registration deadline for the banquet is Friday, October 11, 2019.
Mark your calendar and join us on Saturday, October 26, 2019 at the Drexelbrook.