311th Annual Gathering May 5, 2018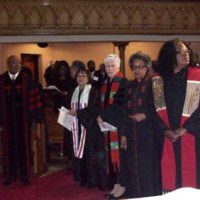 Registration is  available online through this link
The 311th Annual Meeting of the Philadelphia Baptist Association is fast approaching.  We will gather on Saturday, May 5, 2018 from 8:30 am to 2:00 pm at the Bethlehem Baptist Church (712 Penllyn Pike, Spring House, PA 19477.)  The Rev. Charles W. Quann is our host Pastor.
This is a special invitation to you and your church to join us as we celebrate three hundred and eleven years as an Association! We will have a time of fellowship, brief business discussion, greeting new members, informative workshops, inspiring worship and a fellowship luncheon.
Our Plenary Speaker is The Rev. Dr. J. Wendell Mapson Jr., Pastor of Monumental Baptist Church in West Philadelphia.  Dr. Mapson will set the tone for the day as we reflect on the ministry of Christian Music and the Arts in the life of our congregations. The workshop presenters are seasoned professionals responsible for the ministry of music in PBA congregations. The workshop format is designed for the communication of best practices and dialogue with the participants. Our worship service is focused on a celebration and praise through music and the arts.
Other highlights of the day include welcoming new pastors as well as a new congregation to the Region.
A registration form along with other promotional material is enclosed.  Registration cost is $15.00 per person.  The deadline for registrations is April 30, 2018.   Please publicize, encourage, and bring members to this wonderful time for meeting new friends in Christ and learning how we can continue to be His witnesses in southeastern PA, Delaware and the world.
We look forward to greeting you at the Annual Meeting on Saturday, May 5th.