Retired Ministers and Missionaries Offering 2018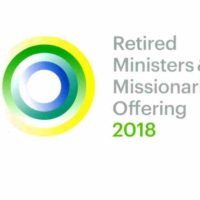 TOGETHER WE ARE STRONGER.  
Why is Retired Ministers and Missionaries Offering (RMMO) important?
Retired ministers, missionaries and their widowed spouses often have limited resources to adequately plan for the future.  RMMO provides financial support to those who have helped build our churches.  Thank You checks, as well as emergency financial assistance, are made possible by the contributions of American Baptist congregations to the annual Retired Ministers and Missionaries Offering.
The assistance provided by RMMO restores that lifeline and ongoing connection to the ABC family.  This offering is rooted in thankfulness and honors the individual acts of support and faith that recipients have shown to their congregations and communities.
Through the generous giving in 2017 $1,024,706 was provided in assistance and Thank You checks to over 3,457 people.  The goal in 2108 is $1.2 million in contributions.
Thank you!