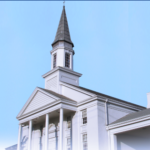 PBA churches seeking to call a pastor are invited to contact the offices of the PBA. The Executive Minister and/or Area Minister will meet with the church leadership to dialogue about the pastoral church process.  PBA is available to provide assistance to the pastoral search committee and congregation as they begin to assess the needs of the church in preparation for calling a new pastor.
The booklet, " Calling An American Baptist Minister," a principle American Baptist resource, will be provided to assist the church in preparing for the pastoral search process.  This helpful resource provides important details about the search process including the exit interview with the outgoing pastor, the service of Closure/Farewell, calling the search committee, developing an Interim Minister plan, preparing a church profile, reviewing perspective pastoral candidates and the final call process.
Understanding the importance of the pastoral search process PBA is available throughout the search process and the service of installation.
PBA is also a valuable resource for other transition needs that may occur in the life cycle of the church.  A significant part of the ministry of PBA is to be present, to be prayerful, and to partner in ministry with all of the congregations that it serves.