The Philadelphia Baptist Association (PBA)  is staffed by a dedicated team that is committed to serving and holding in trust the congregations, missions and ministries that make up this region of the American Baptist Churches.
The Reverend Dr. James E. McJunkin, Jr.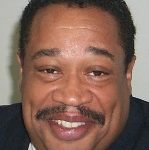 The Rev. Dr. James E. McJunkin, Jr. has served as Executive Minister of the PBA since 2002.  Dr. McJunkin provides administrative leadership to PBA's 124 congregations with more than 60,000 members from diverse cultural and linguistic backgrounds.  He assists the PBA Board of Directors in visioning, goal-setting and building healthy and productive relationships among its congregations and the American Baptist Churches.  He is committed to envisioning and promoting PBA regional goals and objectives and designing and implementing educational strategies for discipleship, evangelism, congregational transformation, and mission interpretation. Passionate about missions, Rev. McJunkin actively participates in co-creating opportunities for PBA churches to live out their American Baptist call to missions. Together with PBA staff, he provides meaningful support to local pastors and congregations. His leadership in building and maintaining positive and productive relationships are viewed positively within PBA and across the country. This is the second time that he has served in executive leadership of PBA.  From 1986 to 1995 he was PBA's Associate Executive Minister for Community Outreach and Area Ministry.  As associate executive director, he helped minister to several social concerns and community ministries such as the homeless, environmental justice, immigration policies, cross-cultural communication, and clergy training for pastors helping people with AIDS. Dr. McJunkin came to PBA in 2001 to serve as Executive Minister after providing executive leadership to African-American Interdenominational Ministries (1993 to 2001).  There he led a coalition of 400 African-American pastors across several Protestant denominations in Philadelphia. He also developed and secured funding for programs that addressed issues such as Christian education, evangelism, clergy training, mentoring programs for high-risk youth, health care-initiatives, and HIV Aids prevention. Rev. Dr. McJunkin was ordained in 1983.  He has a Doctorate of Ministry degree from the New York Theological Seminary, a M.Div. from Ashland Theological Seminary in Ashland, OH, and a Bachelor of Arts from Livingston College, in Salisbury, NC.
Rev. Julia Bruton-Sheppard

On November 1, 2016, Rev. Julia Bruton-Sheppard began as Program Facilitator for Communication and Leader Development.  This part time commitment will provide support for the PBA's three Learning Community groups focusing on Diversity, Leadership and Domestic Violence. Her life verse is Psalm 27:4, "I'm asking God for one thing, only one thing: To live with him in his house my whole life long. I'll contemplate his beauty; I'll study at his feet." Peterson's The Message Rev. Bruton-Sheppard, in her first career as a nurse, she found her most rewarding experience in the field of Hospice Home Care. During those 14 years God presented me with many life-lessons caring for those at the end of life. God blessed me to become a wife.  She is the proud mother of 1 daughter and 3 sons.  She is also the grandmother of 4 granddaughters and 2 grandsons, and a great-grand mother of a beautiful girl. In 1989 Rev. Bruton-Sheppard was licensed to preach, ordained in 1993 and presently hold the position of Associate Minister at the Mt. Carmel Baptist Church where Rev. Dr. Donald D. Moore is Pastor.  Her formal education includes a BA degree in Jewish Studies at Gratz College in Melrose Park, PA; She went on to a Master of Divinity Degree at the Reformed Episcopal Seminary in Blue Bell, PA. She is a practicing Spiritual Director. By nature she is an introvert by nature and treasure quiet time.  However, what brings her out of solitude is a call to help the disenfranchised and the most vulnerable. You may find her helping someone more senior than herself or joining programs that provide vital support for them. Julia is an avid traveler; she has seen many marvels in God's world through the lens of a camera. Those images have created memories to last the rest of her life. She states, "I seek your prayers as I begin this new position as Program Facilitator for Communication and Leader Development for PBA. Because of them, I look forward to how God will continue to answer my prayer posed in Psalm 27:4."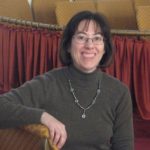 Ms. Janet Reedy has served as Administrative Assistant with the PBA since 1990.  Over the years, she has been responsible for many portfolios including Regional Outreach, Local Church Ministries, Discipleship and World Mission Support.  Currently, she provides support for the Consultants for Area Ministry & Communication and the Finance Office.  She also is responsible for missions receipt and distribution, record keeping, statistical data and reports. Janet is a graduate of Gordon College and Eastern Baptist Theological Seminary (now Palmer Seminary), with a Masters in Religion.

Ms. Shayla McJunkin is a new addition to the PBA staff and has served as a social media consultant since September 2021.  She has assisted the PBA in creating a research report about the importance of social media engagement for the organization and is relaunching the PBA's Facebook account to keep our churches connected with each other and with their communities.  Shayla earned two bachelor of arts degrees in Psychology and Music Performance from Simmons University in May of 2021, and is currently in Widener University's Institute for Graduate Clinical Psychology.