From the Moderator: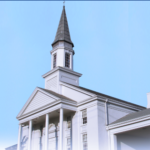 The PBA, founded in 1707, is the oldest Association of Baptist Churches in America. We are comprised of 124 churches in Metropolitan Philadelphia, State College, and Delaware. We are one of the 33 regions of the American Baptist Churches, USA sharing the good news of Jesus Christ.
I am humbled and honored to serve the PBA as moderator as we seek to become a beloved community.  It is my desire and the goal of our regional leadership to deepen relationships, build a sense of community among the faithful, emphasizing the spiritual practice of hospitality.
1 John 4:7-8 "Beloved, let us love one another. For love is of God, and everyone that loves is born of God and knows God.   They who do not love, do not know God, for God is love.  Beloved, let us love one another."
I am very excited and proud of the work of the Board of Directors which has been charged to rebuild community in our Region.  I celebrate local church autonomy, our 308 year history of practicing interdependence, and our gracious hospitality.
It is my mission to build back relationships, strengthen old ties, and form new relationships so that the PBA remains a vital witness.
In Christ's Service and Yours,
Deacon Dean A. Parker, Moderator