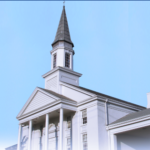 The Philadelphia Baptist Association (PBA) is one of 33 regions of the American Baptist Churches (ABC) located across the United States and Puerto Rico.  As an ABC region, PBA remains committed to the associational principle of American Baptists that affirms local church autonomy as they share the Gospel and strengthen the American Baptist witness and mission.  The PBA region consists of 124 congregations that worship and serve God together in a 5-county area in southern Pennsylvania and in Delaware.
Under the leadership of an executive minster and board of directors, PBA provides support to its congregations and local communities.  It also helps to promote a greater understanding of its identity and vision as a region.  PBA also provides a vital link among the local congregations, other ABC regions, and ABC.
For additional infrmation browse Board of Directors and How to Participate.