America for Christ Offering 2020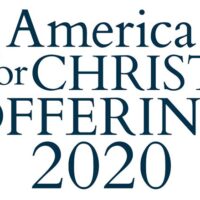 For complete details and resources go to https://abhms.org/afc/
Thanks to your America for Christ (AFC) Offering contributions, American Baptist Home Mission Societies (ABHMS) ministers to families who have lost homes to floods, to children living lives of limitation in poverty, to seminarians preparing to devote their lives to sharing the Good News, and many more. We have been answering God's call to heal broken families and communities—as well as cultivate strong Christian leaders and equip passionate disciples—since 1832.
The world's needs today are as great as they were close to two centuries ago. We are extending our ministry by awarding grants to mission partners across the United States and Puerto Rico—partners who are also doing the work of empowering Christian leaders, nurturing disciples and intercultural awareness, and transforming congregations and communities with the healing power of God's love.
By contributing to the AFC Offering, you increase our capacity to fulfill the biblical mandate in Matthew 22:39: "You shall love your neighbor as yourself."
In 2019, ABHMS awarded more than $300,000 to ministries carried out by our mission partners. These are just a few examples of the impact our partners are making across our mission field:
In the Cultivating Leaders and Discipleship categories, $8,400 was awarded to the Los Angeles-based Innovative Space for Asian American Christianity (ISAAC) to help fund its "Imagining A More Equal Pulpit" initiative, including a Gender Summit that addressed the challenges faced by women of color in ministry.
In the Healing and Transforming Communities category, $115,000 included support to Heart Reach Neighborhood Ministries, Campbell, Ohio, for the purchase of mattresses above and beyond the 104 already delivered to prevent children and teens from sleeping on the floors, couches and piles of clothing in its three housing developments.
In the Intercultural Ministries category, $15,300 included support to Iglesia Bautista Betesda, Indianapolis, Ind., and its "Walking With the Immigrant" project, which has helped 60 families, including a family that senior pastor the Rev. Jaime Flores and a church brother accompanied to immigration court in Miami, Fla.
On behalf of ABHMS, thank you for your past generous support of our transformational mission. Our ministries—along with the ministries of our mission partners—are making a difference in the lives of so many individuals and families. With your help, we can bring God's healing touch to so many more.
May we count on your generosity once again?
With gratitude,
Dr. Jeffrey Haggray
Executive Director, ABHMS