Each year at the Mission Banquet we honor and say thank you to individuals from our member congregations who provide exceptional ministry and service in their church.  Over the course of this year we will highlight some of the individuals we recognized at the banquet on October 26, 2019.
This month we feature Cheryl Wade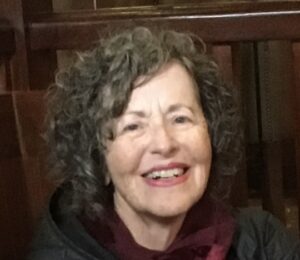 Cheryl Wade                                                                
Second Baptist Church of Germantown
The Reverend Cheryl H. Wade spent her ministry career largely in administrative work for the denomination.  After serving as an associate pastor at North Shore Baptist Church in Chicago, she moved into denominational ministry with the Ministers and Missionaries Benefit Board of American Baptist Churches, USA.  She served as a field representative to churches and church leaders, then as Assistant Treasurer and Treasurer of the Board.  In 1994 she began her service as Associate General Secretary and Treasurer for American Baptist Churches USA, a position she held for nearly 15 years.  This position included work as Treasurer for the National Council of Churches of Christ in the USA and as a member of the Central Committee of the World Council of Churches.
Throughout this professional ministry, she remained deeply involved in the work of the local church where she was a member.  Joining Second Baptist Church of Germantown in 1994, she has spent 25 years as a pastoral associate, and has taken an active role as a trustee, Sunday school teacher, Missions Board Chair, chair of the Strategic Planning Committee, and Chair of the Renovation Committee that oversaw major improvements to the building in 2005.  Cheryl also served as Treasurer of the Northwest Interfaith Movement as a representative from Second Baptist Church of Germantown.  Currently she is chair of the Finance Committee of the Board of Trustees.