2019 Award Recipient of the Month – PBA Mission Banquet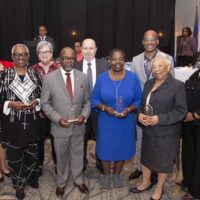 Each year at the Mission Banquet we honor and say thank you to individuals from our member congregations who provide exceptional ministry and service in their church.  Over the course of this year we will highlight some of the individuals we recognized at the banquet on October 26, 2019.
This month we feature Dianne B. Tucker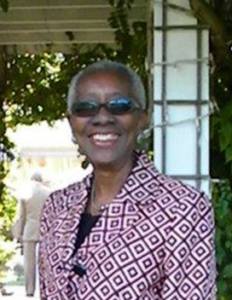 Dianne Tucker
St. Paul's Baptist Church
Dianne B. Tucker has been actively involved in the life of St. Paul's Baptist Church since 2009. Initially she came to support the ministry and installation activities of the newly elected pastor, Rev. Dr. Leslie D. Callahan.  However, over time she continued to find places to serve and give support and soon joined St. Paul's.  In addition to her service on the Installation Celebration Souvenir Journal Committee she also, because of her love for singing, joined the Inspirational Choir.  The following year Dianne was elected as a Trustee.  One of her responsibilities as a Trustee was to research and make recommendations for purchase and installation of the church balcony enclosure to ensure the safety of parishioners who sit in the upper level.  Though encouraged about overseeing a project that was central to the operations of the church and the well-being of congregants, Dianne also wanted to reach beyond the doors of the church to do work that met the needs of the community at large.  It was out of this desire that she agreed to serve as a co-coordinator for St. Paul's partnership with Chosen 300 Ministries which serves meals to persons in need.  In 2017 Dianne was elected as Church Treasurer.  In addition to her service in her ongoing ministry commitments, she is also a member of the Capital Campaign Committee, the Official Board, the 10th Pastoral Anniversary, and a liaison for St Paul's Baptist Church and SCOP (Support Community Outreach Program) that provides assistance through grants for non-profit organizations.  Having a passion for older adults, Dianne co-facilitates several Evidence-Based Program workshops and is a Certified Master Trainer for Chronic Disease Self-Management and Diabetes Self-Management Programs, and Lay Leader for the Pain Self-Management Program, developed by Stanford University.  She constantly looks for ways to bring her love for issues that impact older adults to the St. Paul's Church and surrounding community.
She is the proud mother of a daughter, Reverend Charisse R. Tucker and son, Hardrick L. Tucker III and grandmother to Tyree McGill-Tucker.  Dianne believes that God has placed us here with a purpose, and we must do our part by helping one another and more importantly being kind to one another, heeding the golden rule found in Matthew 7:12: "So in everything, do to others what you would have them do to you, for this sums up the Law of the Prophets."