Baptist Children's Services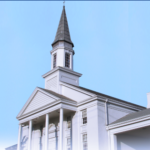 PBA is proud to serve in ministry with Baptist Children's Services (BCS).  The mission of BCS to provide quality residential care and educational support to youth.  BCS is committed to instill a sense of responsibility and accountability in those they serve, and to create opportunities to improve their lives through guidance, love, and positive role modeling.
BCS roots date back to the establishment of the Baptist Orphanage of Philadelphia in 1879 for the provision of shelter and care for orphans, children and youth.
For additional information visit the BCS website:  www.baptistchildrensservices.org