Ministers and Missionaries Benefit Board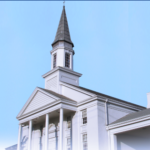 PBA is proud to serve in ministry with the Ministers and Missionaries Benefit Board (MMBB).  MMBB is a nonprofit Christian organization serving churches and faith-based organizations.  Since 1912, MMBB has provided investment, retirement and insurance benefits specifically designed to meet the needs of church workers, both ordained and lay.  To date, it has served more than 17,000 members across a wide range of denominations.
MMBB brings to the world of complex tax laws and other financial issues sound strategies for establishing financial security that includes retirement, life, disability, medical/dental benefits.  MMBB views as its ministry helping to manage its members'  entrusted resources and to them and their dependants in building a secure future.
For additional information visit the MMBB website:  www.mmbb.org