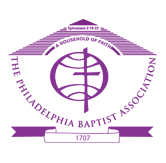 The Philadelphia Baptist Association (PBA) is one of many regions within the American Baptist Churches (ABC) that has partnered with hundreds of American Baptist congregations seeking to discern fresh directions for mission and ministry.  PBA has implemented Learning CommunityTeams (LCTs) as a vital ministry that can help congregations to address pressing  ministry issues they identified as relevant to three ministry areas – diversity, domestic violence, and leadership.
These gatherings are coalitions of leaders from PBA congregations in which contemporary issues and challenges are addressed. Each learning community gathering utilizes adaptive learning techniques and conducts experiments to discover how to address the issues.
Diversity Learning Community
Resource: The Leadership Triangle: The Three Options that will Make You a Strong Leader by Kevin Ford and Ken Tucker
This LCD continues to meet monthly, primarily at PBA offices, to discern and to discuss the importance of diversity for these congregations.  The LCD continues to be a place for these pastors to broaden their understanding and knowledge of diversity and to help them to come to grips with the needs of their diverse congregations.  Several pastors have expressed that the support they receive from each other and from PBA has helped them to continue to pastor their congregations in the midst of difficult challenges. The pastors are particularly grateful for the confidential space provided to them in monthly meetings that allows them to openly share their perceptions, beliefs, and growing edges about diversity.
The LCD is currently planning and hosting a Stewardship conference on May 21 where stewardship within a diverse church community will be discussed.  This conference emerged out of an expressed need by several PBA churches that are being challenged by the demographic shifts in their congregations which have affected giving and the increasing number of congregants with no church background who are unfamiliar with stewardship. The conference will include a keynote speaker, Rev. Stacie Emerson, a member of the ABC Office of the General Secretary's Mission Resource Team, and a panel of representative PBA churches who will provide information about their stewardship programs.
Several challenges emerged out of the LCD.  As expected, the pressing demands of the congregations and the personal need of family have undermined some of our pastors' desire to regularly attend the monthly LCD meetings.  The range of pastoral experience has also created a challenge within the group with pastors with lesser years of experience having needs that differ from those who have been in ministry for many years.
Leadership Learning Community
Objectives: Provide a safe place for younger pastors to reflect personally on their spiritually. To share struggles confidentially. To discover how their leadership style impacts a new church leadership team and the retooling of current / seasoned leadership.
Context:
Each pastor leader follows a seasoned pastor and/or a painful church split.
Each pastor leader must reassess the ministry context to reflect the current reality.
Each pastor leader must introduce vision casting in ways that are inclusive and welcoming to an older congregation.
Methodology:
Practice and reflect together Spiritual Dwellings.
Read together and apply to their context books on leadership specifically geared to pastors.  Books:  "The Leadership Triangle" by Kevin Ford & Ken Tucker and "Alligators in the Swamp (Power, Ministry, and Leadership)" ed. by George B. Thomson, Jr.
Bring a situation to share in order to apply leadership principles.
Lovingly challenge one another as new leader objectives are tried.
Reflect on ways in which their leader development needs change depending on ministry leadership partners.
Domestic Violence Learning Community (DVLC)
The DVLC continues the work of determining ways to assist congregations in addressing Domestic Violence. As a community of faith, the team has been actively engaged in raising awareness about this epidemic. By way of discussions, distribution of resource materials, and partnering with domestic violence agencies, the DVLC demonstrates its resolve to sound the alarm on the epidemic of domestic violence.
The primary challenge faced by this learning community is helping the PBA churches to move into action, that is, the implementation of strategies to address the issue within families and/or acquaintances of members of the congregation. After conducting several awareness initiatives, the DVLC is excited to announce that Canaan Baptist Church began its new initiative, "Breaking Free: A Domestic Violence Program", after attending one of our Domestic Violence Conferences.
At present, the DVLC avails itself to PBA churches interested in starting domestic violence ministries, and serves as a support agent to those already established. The Learning Community consists of trained and certified persons able to provide training to both clergy and laity. In addition, the group will continue to build the Learning Community through other efforts including but not limited to: Ministry Start-Up Assessments, How To Partner with a Domestic Violence Agency, Book Discussions for participating churches, and more!  See the informational brochure here.