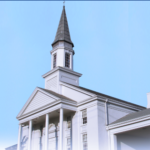 Welcome to the Philadelphia Baptist Association (PBA) website.  As PBA's Executive Minister, I help to provide administrative and pastoral leadership to the 124 congregations that make up our region.  Thank you PBA congregations for your generous support of PBA through designated giving, serving on our Board of Directors, participating in our ministries, and your passion for missions in your congregations, local communities and the world.
You have helped to make PBA matter through our shared commitment to inspire and equip our congregations to strengthen the American Baptist Churches witness and mission through your:
Genuine committment to missions.
Participation in mission-centered surveys mission conversation cafés to help identify fresh directions for mission and ministry.
Participation in Adaptive Challenge Teams, a discernment process that seeks the leading of the Holy Spirit to identify the adaptive challenges we face as we address issues of emerging leadership, diversity, and violence in our region.
Thank you!  Gracias!  Danke!  Paldies!  Kyeizu tin ba de!  Mesi!  Spasibo!  These are some of the languages that represent our culturally and linguistically rich PBA family.
May we continue to to share our love for Jesus Christ, passion for mission, concern for justice and equality, and desire to more fully embrace and celebrate the rish diversity within PBA.
We also welcome all who desire to serve together in an exciting and vibrant network of committed disciples called to share our faith.  Become a member of PBA by simply going to our Membership Information page and following the instructions.  Contact our PBA office for additional information.
God bless you!