Jitokeze Wamama Wafrika – watch a

YouTube video

of our global mission and Amazing Child..Abundant Hope – our domestic mission (Children in Poverty Initiative.) Click

here

for the informational flyer.

 
Greetings in the name of our Lord and Savior Jesus the Christ!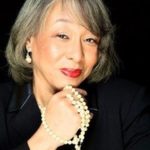 As the newest region of the American Baptist Women's Ministrties it has been an exciting time for our PBA churches.  We have many new officers who are committed to reaching and visiting the PBA churches to establish meaningful relationships and to assist in faith formation and growth within your congregations.  This Christ-Centered ministry cherishes, recognizes and celebrates the diversity of both the lay and ordained women of faith within our congregations.  Since my installation as your president of ABWM-PBA we are prayerfully visioning "God's intentional desire" for this ministry which is so rich in culture, gifting and diversity in its various forms.
Our primary ministry focus is Spiritual Formation, Leadership Development and Missions with children in povety being integrated within our ministry focus areas.  We are actively involved with Domestic and Global/Foreign mission projects, workshops and gatherings to encourage spiritual formation and discipleshp within your local church and throughout the PBA region.  We also have begun an AB Girls ministry for girls ages 5-18 which will encourage the girls to experience a personal relationship with Jesus Christ and to appreciate the diversity of the world around them.
God is working through this ministry in a marvelous way and we invite you to join us on the journey.
Rev. Suzanne H. Walls Kershaw                                                                                                                   ABWM-PBA President
Important Websites or Links
Mission Statement
American Baptist Women's Ministries is Christ-centered, committed to encourage and empower women and girls to serve God.
Core Values
Our ministry is based on certain non-negotiable values that form a foundation and criteria for all that we do.
We provide Christ-centered ministries
We strive for excellence in all we do
We practice faithful stewardship
We are relevant for women today
We assure that our diversity (clergy/lay, age, geographic, and racial/ethnic representation) as a denomination is represented in our ministries
We affirm and encourage the use of spiritual gifts
We recognize the worth of all women and girls
We value our American Baptist family relationships