2018 Mission Cafe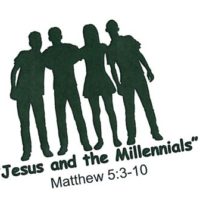 In spite of the inclement weather, fifty people gathered for the Third Annual PBA Passion for Mission Café Experience on Saturday, March 3, 2018 at the First African Baptist Church in Sharon Hill, PA, where the Rev. Dr. Richard Dent is pastor.
The theme this year was "Jesus and the Millennials".  Participants were inspired and challenged by the presenter of the day, Dr. John Gray, pastor of the Goodwill Tabernacle Baptist Church and educator with vast experience in reaching millennials for Christ.  Dr. Gray assisted the participants in understanding the millennial generation, and asked what the church's responsibility to the next generation is.  Attendees were challenged to hold within their own churches an engagement session with millennials asking and discussing how millennials can be involved in the church and what will be the involvement level be.
Mark your calendars for Saturday, May 5th at the Bethlehem Baptist Church in Spring House, PA for the PBA annual meeting when the conversation will continue.