2018 Mission Cafe – Saturday, March 3rd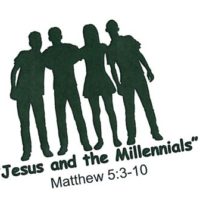 The Third Annual PBA Passion for Mission Café Experience will be held on Saturday, March 3, 2018.  Registration is available online here.
The conversation café will be held at the First African Baptist Church, 901 Clifton Avenue, Sharon Hill, PA 19079.  We will begin at 9:00am with continental breakfast and conclude with a sandwich lunch to be served at 1:00pm.   The registration fee is just $10.00.  Please pre-register by February 21st.  On-site registration will also be available.
The theme this year is "Jesus and the Millennials".
This is an exciting opportunity for clergy and lay to discuss ministry with Millennials and to learn about opportunities to engage this generation in the work of missions.
Come and be inspired and challenged by our presenter of the day, the Rev. Dr. John Gray, an educator and pastor with vast experience in reaching Millennials for Christ.  Dr. Gray will assist members of your congregation to engage Millennials in a variety of experiential learning opportunities.
Come and bring at least three members from your congregation, including some young adults (19-34 years of age).  We would be honored by your presence and your contribution to the discussion.
For questions or additional information email the PBA office or call all 215-482-8222.
We thank you in advance for your support.  We look forward to seeing you on Saturday, March 3rd