ABWM-PBA Spring Gathering-April 7, 2018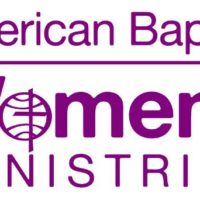 The Spring gathering of the ABWM-PBA will be held on Saturday, April 7, 2018.  The Rev. Dr. Kevin R. Johnson and the members of Dare To Imagine Church located at 6610 Anderson Street, Philadelphia, PA, 19119 have graciously agreed to be our host for the PBA's Women's and Girls' Ministry Gathering.   Please take a look at the flyer and registration information for both the ABW and AB Girls.  Online registration is also available here.  We encourage you to register early so that you will be able to participate in all of the activities we have planned for that day.
Our theme is "The Dynamics of Leadership:  Servant Follower and Servant Leader.    Our biblical reference is Luke 22:27, "For who is greater, the one who is at the table or the one who serves? Is it not the one at the table? But I am among you as one who serves. "(NRSV)
We are blessed to have Dr. Peggy Vertreace and Dr. Sharon Fleshman as facilitators who will lead us in our discussion on leadership for the day.  They will provide information and activities which will help us see ourselves in our role as a Follower and Leader. We want to encourage and invite Girls (5-18), Young Adult Women (19-35) and Women of your congregations and ministries to come and learn, meditate, pray, and fellowship with us on that day.
In addition, we are asking for you to help us raise money for Puerto Rico to assist in the relief and recovery efforts for Puerto Rico.  The flyer contains information on where you can send your monetary gift for the Hurricane victims in Puerto Rico.  We will be collecting your monetary donations throughout the coming months in 2018. Your monetary donations will be forwarded in intervals to Puerto Rico through the American Baptist Home Mission Society (ABHMS) to help in the recovery relief effort.