2018 Award Recipient of the Month – PBA Mission Banquet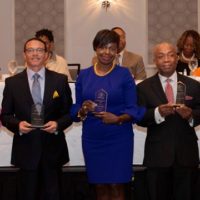 Each year at the Mission Banquet we honor and say thank you to individuals from our member congregations who provide exceptional ministry and service in their church. Over the course of this year we will highlight some of the individuals we recognized at the banquet on October 20, 2018.
This month we feature Rev. Jolain Romelus.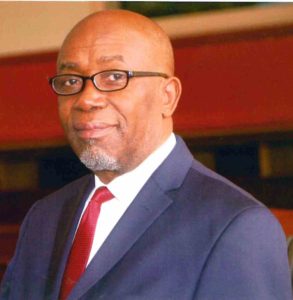 Rev. Jolain Romelus
Evangelical Haitian Baptist Church
Reverend Jolain Romelus, was born in a little town in Haiti called Terre Neuve, in the department of Artibonite, Haiti, in August 1954. He is one of three surviving children born to Mr. Gedilien Romelus and Mrs. Admise Romelus.
Rev. Romelus persevered, with God's power to overcome many obstacles to attain both his primary and secondary education. After graduation from high school his Philosophy teacher, Mr. Emmanuel Buteau, hired him as the house director the College Les Normaliens Reunis, at Port au Prince, in October 1980. By 1983, he became the Administrator and began his college education at the Faculty of Ethnology, a branch of the State University of Haiti. In December of 1983, Rev. Romelus married his beautiful girl friend, Miss Marie-Louise Merilan.
In 1985, Rev. Romelus and his young family moved to the United States, first settling in New York and in Philadelphia, in 1995. He continued his studies at Temple University earning both a bachelor's degree and master's degree in Spanish and Psychology and a master's degree in Education. He has taught in both the Philadelphia Public and Archdiocese school systems.
Rev. Romelus began his singing career at 8 years of age as the youngest Choir member, with the gifted voice, at the Baptist Church of Terre-Neuve. He studied music theory at Lycee Antenor Firmin and the Faculty of Ethnology in Haiti. One goal of Rev. Remelus' was to teach students at the Faculty of Ethnology to write Haitian folklore songs to keep this cultural tradition alive.
Under the instruction of Dr. Appolon Menard and at Neils Walter Music School in Brooklyn NY, Rev. Romelus learned to play the piano and the organ. He currently teaches and directs the choir at Haitian Evangelical Baptist Church, in Philadelphia. The Choir supports many Haitian Churches spiritually and financially in New York, Connecticut, Montreal, Lancaster, PA and in Philadelphia for their harvest festivals.
Rev. Romelus is thankful for Pastor Christian Cesar for his support and for nominating him for this award. He offers a million thanks to his beloved wife, Marie-Louise Romelus for her unconditional support to his ministry! And it goes without saying how grateful he is to his faithful choir members whose tireless spirit glorifies God. Finally, all glory, praise, and honor to Jesus, our Redeemer and King! AMEN!