Devotional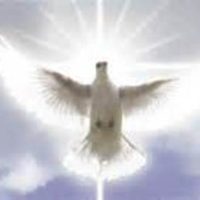 According to the Liturgical Calendar, we are now in the season after Pentecost or Ordinary Times, which means counting the time until the beginning of Advent, December 3, 2017.
Joel 2:28-29 lists one of the promises God Jehovah gave to Israel while in captivity and one we can still claim as our heritage in Christ. "Then afterward I will pour out my spirit on all flesh; your sons and your daughters shall prophesy, your old men shall dream dreams, and your young men shall see visions. Even on the male and female slaves, in those days, I will pour out my spirit."
"Dream Dreams" and "See Visions:" As image bearers of God, how often do we give credence to our functioning on this level? What honor and confidence do we place in this ability when we come to Christ and live our lives lead by the Holy Spirit?
Jesus also made a promise. "Very truly, I tell you, the one who believes in me will also do the works that I do and, in fact, will do greater works than these, because I am going to the Father." John 14: 12—13.
During these quieter months after Pentecost, let us take time to meditate on these gifts of Dreams and Visions and Greater Works, from God.
Rev. Julia A. Bruton-Sheppard,
Program Facilitator for Communications and Leader Development