2019 Award Recipient of the Month – PBA Mission Banquet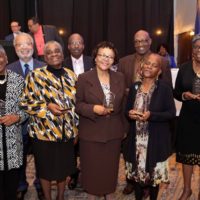 Each year at the Mission Banquet we honor and say thank you to individuals from our member congregations who provide exceptional ministry and service in their church.  Over the course of this year we will highlight some of the individuals we recognized at the banquet on October 26, 2019.
This month we feature Mrs. Donna Copeland.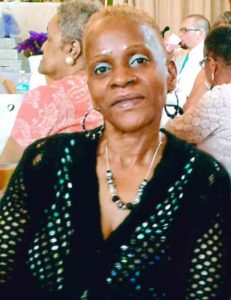 Donna Copeland
Goodwill Tabernacle Baptist Church
Donna received salvation and began her journey with the Lord in 1988.  She had been a member of several baptist churches throughout the years but feels the Lord called her to Goodwill Taernacle Baptist Church; which her mother-in-law invited her to visit in Feruary 2014.  Donna says that  when she walked into the church the Holy Spirit spoke and said, 'This is the place I want you to be.'  She became a trustee a few months after joining the church.  she always knew and wanted to become a trustee at a church because the Lord layed it on her heart.
She began studying the scriptures concerning finances and stewardship because she was determined to be a good steward with what the Lord had entrusted her with.  Donna  held various positions within the trustee board and in March 2015, Pastor Gray appointed her to be the chair of the Trustee Board.  As the chairperson of the board she delegates different jobs to other members of the board.  As a result of the board working together, they have been able to handle the finances which have allowed the church to remodel and to continue the maintainence and upkeep of the church facility.
Donna's dream is to use her talents to form a non-profit organization to help out churches that are struggling financially.  For nearly 18 years Donna was employed as a recreational activity assistant for the elderly.  After her father fell ill in June of this year and could no longer take care of himself she left her job to stay at home and take care of him with help from her sister and neice.
Donna and her husband have two adult children and two grandchildren.