2018 Award Recipient of the Month – PBA Mission Banquet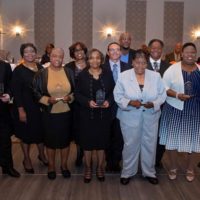 Each year at the Mission Banquet we honor and say thank you to individuals from our member congregations who provide exceptional ministry and service in their church.  Over the course of this year we will highlight some of the individuals we recognized at the banquet on October 20, 2018.
This month we feature Deacon Keith Davis.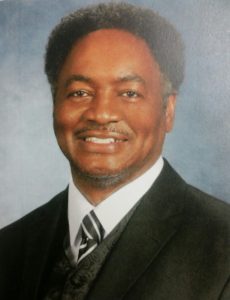 Deacon Keith Jeral Davis is a proud husband, father, grandfather of four/great grandfather of one, and servant leader to the community.  He serves as Chairman of Deacons at Greater Enon Missionary Baptist Church, 1854 North 22nd Street, Philadelphia, PA 19121 (ordained 2007); is an avid lover of traditional Gospel music; and serves as founding member of Men In Christ, an evangelical men's street-prayer group that also has a Gospel music ministry auxiliary.
Men In Christ is a coalition of men from 9 churches.  Each week (Saturdays, 10am-11am), Deacon Davis along with his fellow members of Men In Christ, walk through tough neighborhoods in North and South Philadelphia praying for adults and youth they encounter during their street evangelism.  During their street evangelism, the group sings inspirational Gospel songs in the communities during their weekly walks.  Deacon Davis also enjoys being an active member of the music ministry auxiliary of Men In Christ, they perform at church concert events, nursing homes, and other ministry fellowships and community events ministering the Gospel of Jesus and traditional Gospel hymns.
Deacon Davis is a carpenter by trade, 38 years he has served in this capacity at Jefferson University Hospital.  As a member of Prince Hall Masons/James Verick Lodge #31, Deacon Davis participates in a variety of community service and benevolent fundraising endeavors.  He was recognized as Master Mason of the Year (1991); he's served as Wishful Master for two years (1992); and on the Supreme Council (1996).
WHAT I AM TO GOD…
"I'm one who loves to learn God's Word.  I can only hope that I'm pleasing Him.  I'm always trying to do what He wants.  I'm a God-fearing man.  I answered the call of deaconship in 2017, appointed by man, anointed by God.  I love serving others where needed, especially members of God's house – giving communion, visiting the sick and shut-in, helping with our church's weekly food distribution ministry, emptying trash, repairing things around the church, cutting the grass, opening and closing the church building, doing whatever I can to help the people of God!  I pray that God is pleased with me. To God be the glory!"
Deacon Davis' favorite scripture is John 3:16, "For God so loved the world, that He gave His only begotten Son, that whosoever believeth in Him should not perish, but have everlasting life.