2018 Award Recipient of the Month – PBA Mission Banquet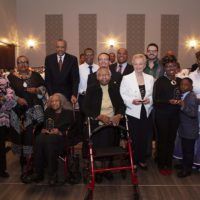 Each year at the Mission Banquet we honor and say thank you to individuals from our member congregations who provide exceptional ministry and service in their church.  Over the course of this year we will highlight some of the individuals we recognized at the banquet on October 20, 2018.
This month we feature Sister Nichole Collins.
Sister Nichole Collins                                                            
Church of Christian Compassion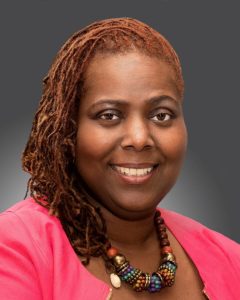 Nichole Leigh Collins was born and raised in Philadelphia PA. She is the eldest of 4 sisters and is a devoted and caring mother of one beautiful daughter.
Sister Collins has always had a passion and love for music and the arts.  At a young age she sang in the choir and was always participating in a school play, a church skit or some form of performance production.  As Nichole grew in her walk with God, she has dedicated herself to sharing the love of Jesus Christ through dance, music and drama ministry.  She brings to Music and the Arts over 20 years of experience serving on the choir, praise team, praise dancers and the drama team.  She currently serves as the Director of the Music and Arts Department at The Church of Christian Compassion.
As the Music and Arts Director, Sister Collins oversees the Compassion Praise Team, Adult and Youth Mime Dancers, People of Wisdom, Adult and Youth Praise Dancers, Children's Choir, the Compassion Musicians, the WOW Flag Ministry and Drama Ministry.  She is the director of the Compassion Choir. In this role, she is responsible for the both the numeric and spiritual growth and development of each sector of the Music and Arts department.
On several occasions, Nichole has presented the Compassion Mass Choir in concert at the Gospel week at Penn's Landing drawing much applause and accolades.  In addition, she has successfully directed and produced over 10 exceptional drama skits and plays at the church, providing opportunity for hundreds of members to express their talents and gifts through drama.
Sister Collins serves and oversees The CRU Young Adult Ministry, Thirty days of Transformation Bible Class, Scholarship Ministry, Video Ministry and special events, which includes Coordinator for weddings and the annual block party.
Nichole was diagnosed with Lupus in her early twenties. She has spent many days in the hospitals and with specialists. The daily pain she experiences does not diminish her willingness and ability to serve with excellence, excitement, love, and compassion.
We know that Nichole walks by faith and lives by the promise of Philippians 4:13 "I can do all things through Christ, who strengthens me."