2018 Award Recipient of the Month – PBA Mission Banquet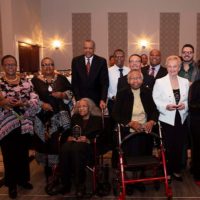 Each year at the Mission Banquet we honor and say thank you to individuals from our member congregations who provide exceptional ministry and service in their church.  Over the course of this year we will highlight some of the individuals we recognized at the banquet on October 20, 2018.
This month we feature Mr. Eliezer Vila.
Mr. Eliezer Vila                                                           
First Spanish Baptist Church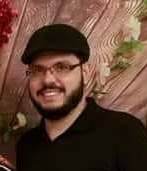 Brother Eliezer Vila leads contemporary and traditional style worship music at the First Spanish Baptist Church of Philadelphia.  Brother Eliezer provides contemporary English music for the children and youth of the church.  He has also assisted the Second Spanish Church of Philadelphia with the music for their worship services.
In 2004, just after marrying his wife Xiomara Diaz, a Youth President, Brother Eliezer Vila at the age of 22, pastored two evangelical churches in Puerto Rico.
For over a decade, Brother Eliezer and his wife Xiomara travelled as missionaries to a small town near Haiti and also to the Dominican Republic.  They formed a non-profit organization named, "Mision Sin Fronteras," using donations they received to provide help for poor people living in other countries.
At the First Spanish Baptist Church of Philadelphia, in the Kensington area of Philadelphia, Brother Eliezer recognizes the great need for God in the urban community, as opposed to the more rural areas in Puerto Rico and other countries.  The church organized outreach groups to serve the elderly and sick in the surrounding area.  They visit those in need, sing a few songs and encourage them with the Word.
Brother Eliezer has completed a BA degree in Psychology and a MBA degree in Human Services Administration.  Brother Eliezer has worked with several local government programs for children, youth and the elderly as a Social Assistant, Coordinator and Elderly Court-Advocate and Manager.  He reported national data directly to the office of the governor, regarding elder abuse.  Currently he is a Director of a Pre-School-Head Start program, funded by the County School District located in the 19134 Zip Code, which is a community with many social challenges, including one of the highest poverty rates in any major city in the nation.
Brother Eliezer Vila is the loving husband Xiomara Diaz, an elementary, middle and high school teacher. She is an adjunct Professor and Department Coordinator at SUAGM Metropolitan University, the largest non-state university in Puerto Rico, with campuses in several U.S. cities.  He is especially proud of his 9 year old daughter, Genesis Vila-Diaz who preached September 16, 2018, from Psalm 119:105 and John 8:31-32 in both Spanish and English.