2018 Award Recipient of the Month – PBA Mission Banquet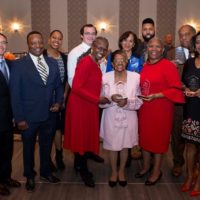 Each year at the Mission Banquet we honor and say thank you to individuals from our member congregations who provide exceptional ministry and service in their church. Over the course of this year we will highlight some of the individuals we recognized at the banquet on October 20, 2018.
This month we feature Dr. Cassandra Jones.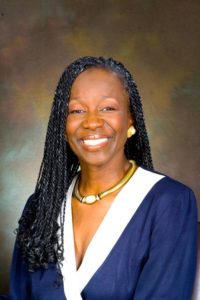 Dr. Cassandra Jones
Enon Tabernacle Baptist Church
Dr. Cassandra W. Jones, B.S., Ed.M., ED. D, is a visionary leader with 45 years of experience leading organizations to achieve their mission, improve performance and manage financial and human resources effectively. Fueled by a belief that education is perhaps the greatest way to improve quality-of-life for all citizens, she set about a journey that would ultimately lead to serving in two of the nation's most challenging and promising urban school districts. She served as the Chief Academic Officer for the Baltimore City Public School System and as the Interim Chief Academic Officer for the School District of Philadelphia.
Dr. Jones is the CEO of Next Step Associates, LLC, (NSA), a minority, woman-owned company that is SBA 8(a) certified and HUBZone certified. NSA is a premier training company for public, private-sector and government agencies that works alongside clients to develop, design and provide comprehensive and relevant training in the areas of accountable leadership, workforce development, diversity and inclusion, curriculum development, executive level coaching, social media, technical writing and communication.
Dr. Jones is a 2018 graduate of the Goldman Sachs 10,000 Small Business Program and was honored as one of the Women of Distinction by the Philadelphia Business Journal in 2014.
Dr. Cassandra W. Jones' core values of integrity and service are grounded in her spiritual formation that was birthed in Mt. Sinai Holy Churches of America, Inc. These core values have been further refined under her pastor, The Reverend Dr. Alyn E. Waller, Senior Pastor of Enon Tabernacle Baptist Church. She currently is blessed to serve as the Senior Directress and Administrator of Music and Arts at Enon Tabernacle Baptist Church.
Cassandra has been married to Doyt M. Jones, Jr. for 38 years. They are blessed with two children and five grand-daughters. Cassandra has a favorite saying about their grandchildren: "If I had known grandchildren were going to be so much fun, I would have had them first."