A Community Empowerment Breakfast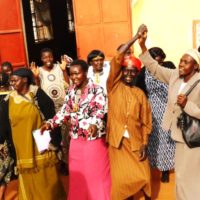 You are invited to a community empowerment breakfast with Pini (Ms. Philipine C. Kidulah).  PBA is sponsoring this breakfast on Saturday, September 9, 2017, hosted by the Mt. Zion Baptist Church of Holmesburg.  Registration begins at 9:00 am.
Philipine Chepkoech Kidulah, also known as Pini, is a native of West Pokot County and a founding member of Jitokeze Wamama Wafrika, a community based organization committed to serving the people of West Pokot County who face vulnerability to droughts and conflicts induced by Climate Change. Philipine works with women and youth of Kenya and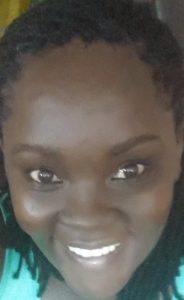 Rwanda to promote community economic development, Christian discipleship, leadership, missions, and Peacebuilding.
She has a Masters Degree in International Development from Eastern University in St. Davids, PA and a Bachelor Degree in Environmental Studies and Community Development from Kenya University in Nairobi, Kenya.
Pini's work is endorsed and supported by the Philadelphia Baptist Association and the American Baptist Women's Ministries of PBA. We are blessed by her work and witness.  Please come out to support her and to encourage one another in the ministry of community empowerment.  Please encourage leaders of your community ministry efforts to attend.  Click here for a informational flyer.
Cost:  $10.00.   Registration deadline: Wednesday, September 6, 2017
Please contact Mrs. Rosalyn L. Martin at the PBA office no later than September 6th to register for this event by email (rlmartin@philadelphiabaptist.org), fax (215-482-8232), or phone (212-482-8222 x 10). Make checks payable to the Philadelphia Baptist Association and mail to PBA, 8711 Ridge Avenue, Philadelphia, PA 19128.
Program
 Discussion Facilitator:  Rev. Dr. Suzanne Walls-Kershaw, President, ABW Ministries of PA
9:00AM – 9:45AM     Registration & Full Breakfast: Cost $10.00 – Registration Deadline: September 6, 2017
 10:00AM – 11:00AM Community Empowerment Dialogue Presentation With Pini
 11:00AM – 11:45AM
Mission Conversation – Faith-Based Empowerment Projects in Our Neighborhoods – Leaders share expertise and challenges with one another.
 11:45AM – 12 NOON
Prayer for Pini, the people in Kenya, and for empowerment projects of our congregations. – Benediction