POSTPONED – 2020 Mission Cafe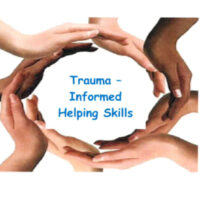 In light of the public health emergency, the outbreak of  the Corona virus,  we are postponing the Mission Café originally scheduled  to be held at Salem Baptist Church, on Saturday, March 21st.  We will be in touch when a new date has been determined.  Thank you for your understanding.
The Fifth Annual PBA Passion for Mission Café Experience will be held on Saturday, March 21, 2020.
Registration is available online here.
We invite your support of the Fifth Annual PBA Passion for Mission Café Experience on Saturday, March 21, 2020.  The conversation café will be held at the Salem Baptist Church, 2741 Woodland Road., Roslyn, PA 19001.  We will begin at 8:30am with continental breakfast and conclude with a sandwich lunch to be served at 1:30pm.
This year we are focusing on Trauma – Informed Helping Skills.  Come learn about trauma and how to help people who are suffering from a traumatic experience.  Come and be inspired and challenged by our presenter of the Day, the Reverend Dr. Patricia Murphy, Ecclesiastical Endorser and National Coordinator of Chaplaincy & Specialized Ministries for American Baptist Home Mission Societies, ABCUSA.  Having served as a healthcare chaplain for the past ten years, Dr. Murphy is a Board-Certified Chaplain.
Come and bring at least three members from your congregation, including some young adults (19-34 years of age). We would be honored by your presence and your contribution to the discussion.
The registration fee is just $25.00 which includes the continental breakfast and lunch.  Please pre-register by March 16th online by clicking on this link or by email at jhreedy@philadelphiabaptist.org.  On-site registration will also be available.
For questions or additional information email the PBA office or call all 215-482-8222.
You are the key to our success in this important learning opportunity.
We thank you in advance for your support.  We look forward to seeing you on Saturday, March 21st.