Isaiah 11:6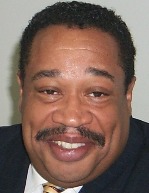 The wolf will live with the lamb, the leopard will lie down with the goat, the calf and the lion and the yearling together and a little child will lead them.  Isaiah 11:6 (NIV)
Will the USA let their children's voices lead them to a more peaceful society?  Today, we remain shaken by the death in mass and the witness of the surviving students in Florida.  This time the fear on their faces was recorded on video and we heard their screams of horror.  Perhaps this time we will end societal complacency around gun violence.
Do we hear the audible yet silent voices of thousands of children gunned down in our streets across so many years?  The question is, are we willing to come to grips with the level of domestic gun violence and the repeating incidence of mass murder unmatched in any society around the world?  Once and yet again, will we allow our innocents to have their life taken from them, for the sake of commerce?
Will the loss of these precious children's lives cause us to work for peace?
Prayer: Jesus our Christ, your parents took extraordinary measures to keep their child safe from harm. May we, your faithful, do the same for the children in our land.
James McJunkin
Executive Minister
March 1, 2018